Description
Product Description
Relaxation and the easing of tension is what CBD is all about, so what better thing to pair it with than this classic indulgence?
A hot, luxurious bath enhanced with one of our CBD bath bombs is sure to soak away the troubles of a hard week.
Packing an impressive 150mg of broad-spectrum CBD into a citrus-smelling, epsom salt and essential oil infused bomb, we're bringing a respectable hit of CBD goodness to a well formulated indulgence.
For a non-invasive way of getting an effective CBD dose, our CBD bath bomb is unmatched.
No ingestion or sublingual application to be concerned with, our CBD bath bomb is designed to sink skin-deep and spread its impact all across your body.
Why Choose Our
CBD Bath Bomb (150mg)
?
01
Light Absorption
The CBD in our bath bomb enters your body through hair follicles in the skin and scalp, a method referred to as transfollicular absorption. This is a non-invasive way of dosing CBD, avoiding the need to pass through major organs and limiting its effects to the skin and muscle beneath.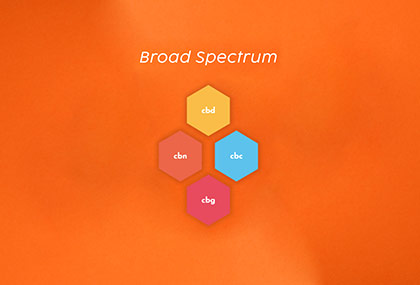 02
Broad Spectrum CBD
We pack 150mg of broad-spectrum CBD into each of our CBD bath bombs. This is the same CBD that goes into all of our award-winning products, from our delicious edibles and our eminently popular 'cali range' e-liquids. Using broad-spectrum CBD ensures that your CBD bath bomb experience won't be lacking in impact.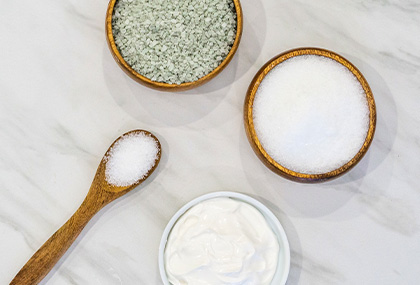 03
Topical Ingredients
It's not just CBD that is working to help relax you here: our CBD bath bombs are overflowing with conventional topical ingredients. The deep working epsom salts help to ease tension all across the body, adding their conventional support to enhance the overall effect of the CBD.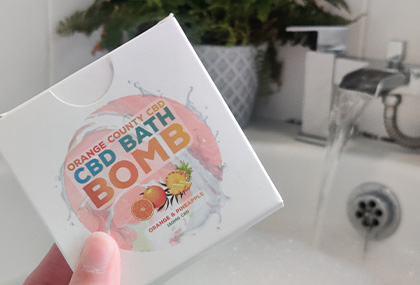 04
Easy & Accessible
CBD bath bombs are perhaps our easiest product to use. There's no need for specific application methods or even a carefully measured dose: just fill up your bath, stick in a bomb and relax. Using epsom salts and the subtle fragrance of orange and pineapple, these bombs are easily incorporated into any existing self-care routine.